OK.
Blank sheet of paper.
Sheet of paper? It is just a monitor with a bunch of pixels turned white and bright. Hexadecimally ffffff. (255) (255) (255) in the simulation of a sheet of paper.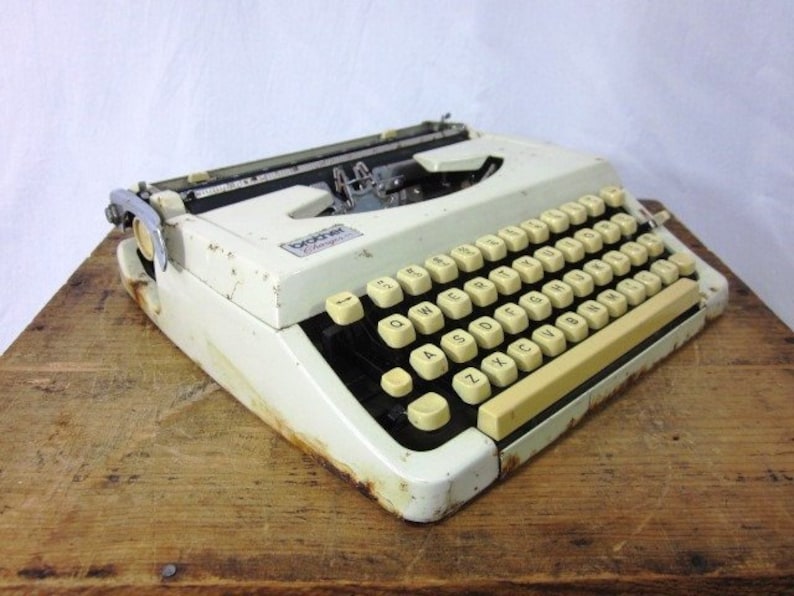 I remember typing on a Brother typewriter a few æons back. Pica typeface … no spellcheck, no italics, no bold. And you had to backspace to underline. Paper was NOT cheap for a budding writer back then, and you hated to waste a sheet of the precious stuff just to start over again. I think that is where I learned to hate poetry. Poets erase a lot, and to erase on a typewriter you had to backspace, get out the pencil eraser, and leave a gray smudge to type over.
And you needed a thesaurus and a dictionary on the bookshelf beside the table. There was no rhyming dictionary to help you over the stumpies … you had to have your thoughts in order before you put something down.  Perhaps that is why so many writers from the middle of the century smoked pipes. Sometimes you just needed to sit back in your chair and let your mind go. But I quit smoking, so I am left with leaning back in my chair, taking a sip of coffee and wondering where to go next with this stream of consciences post.
Damn! There is that ubiquitous coffee cup again! This has morphed off into another coffee post.
*sip!*
The days are cooling finally. It will only get up to 96° today. Time to drag out the woolies.  We get chilled at 75° here.  The county has a burn ban, but perhaps later in the week a 40% chance of rain will give us some moisture. But if you never go outside anyway, it doesn't matter. The house stays 75° all day, and 66° at night with the electric blankets set to toast.
So here is your morning coffee post … but dammit, I AM going to change that.  Really.  Yeppers! Some day it will change.
~r