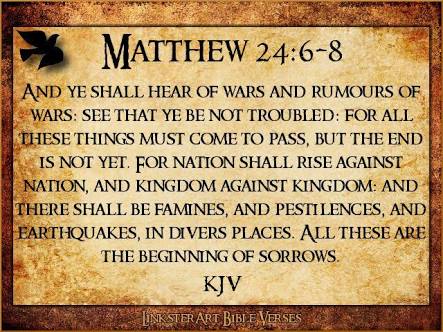 Friday rolls around again. If this coming evening wasn't the beginning of Shabbat, I wouldn't know what day it is. I observe the passage of time by Shabbats and doctor appointments. The rest of the time it is mere days, and each day rolls seamlessly into the next.
How time creeps along for youth! It was an æon between my 14th birthday and my 15 ½ when my state would let me have a learner's permit. It was another æon from then to my 16th birthday when I could upgrade that license to a minor's license. It was yet another æon until my 18th birthday when my license was an adult license, and I could drink 3.2% beer.
But now, seven decades, almost three quarters of a century later, the days go by like a car passing a picket fence. I want to yell "slow down!" to the fleeting of days. Each day is a day to be savored in my retirement. Each day is a day of rest.
I have read the book. I know what the increasing drumbeat of outraged voices in the world means. The time of peace is over, and the time of strife is beginning. And like every generation of youth from the beginning of time, the youth cannot see the storm clouds gather. It is all grand marching music and promise to them. They have no time to compare their lives with history. It is all new.
So, I sip my coffee, munch a couple of sugar cookies and watch the sun climb into the sky. Today brings sufficient evil into my life. I need not seek out more. And with that thought, I finish the cookies and turn my thoughts to preparing for the Shabbat.
Good morning!